Oysters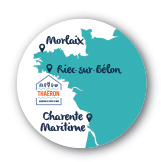 All began in Charente-Maritime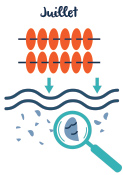 Installation of cups to collect the spats directly in the water
It takes 6 months for an oyster's larva to become a spat.

The cups are returned on the ground to separate the young oysters...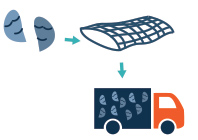 ...then put in bags to allow them to grow
Head on Morlaix on our oyster bed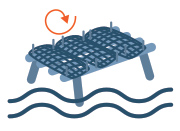 The oysters bags are fixed to the oysters tables. The bags are regularly returned to permit the oysters growth.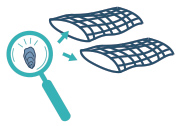 As soon as a huge growth is noticed, the bags are divided to allow oysters to have more space to grow.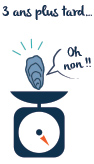 Now it's time to calibrate the oysters, ie separate the oysters which have grown to weigh them individually. The calibration is not defined by the size but by the weight.


Oyster fine de belon THAËRON
CRASSOSTREA GIGAS
The Oyster "fine de belon" is known for its subtle salty taste and its soft aftertaste.
Seasonality : all year round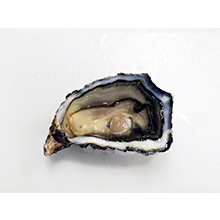 Oyster Spéciale THAËRON
CRASSOSTREA GIGAS
This hollow oyster delights the very-fleshy-oyster-lovers. Flesh rate : 10.5% to 13%.
Seasonality : all year round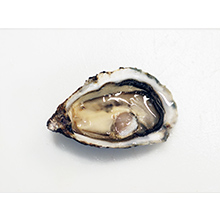 La Gauloise
After having been raised for 4 years, the Gauloise benefits from a refining of minimum 6 months in the Belon river . Flesh rate up to 13%.
Seasonality : all year round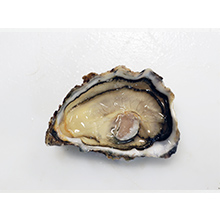 The "Easy to Open" oyster
« You want to eat oysters… but the opening slows you ? we have found the solution ! ».
Our « easy to open oysters » grounded at their muscle place, covered by a tiny-layer of paraffin wax (with this process, the quality of our oysters remains the same) will allow you to taste it very simply.
Thanks to our authentic-process and marketed for more than 15-years, to open oysters will be a breeze.
Seasonality : all year round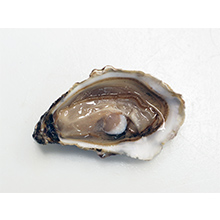 Belon flat oyster
OSTREA EDULIS
Raised in deep water, they benefit from a minimum refining of one-month in the Belon river. The river who gaves his name to the flat oyster "La Belon". An unique flavour and subtle hazelnut's taste. By its rarity, the Belon flat oyster is an exceptional dish.
Seasonality : all year round